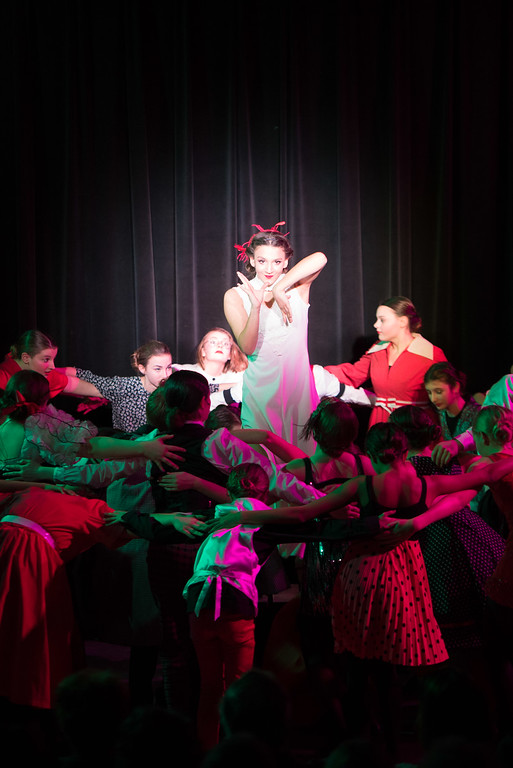 Thank you for your interest in YPT Shows!
If you're checking us out in between productions, take a look at information on our classes or camps. These are a great way for young people to get their feet wet with musical theater and YPT.
If you are exploring Into the Woods, consider this bit about the show and why we're doing it: We're so excited to be back and bring live theater experiences to young performers and audiences alike. Into The Woods follows storybook characters whose lives tangle together as they hunt down their happily ever afters… and then the musical goes beyond the stories' ends, showing what lurks around the corner when you get what you think that you want. Funny, enchanting, heartbreaking–Into the Woods runs its characters and audience members through a gambit of emotions and reminds us all of the power of the stories we tell.
For Young People, there are two tracks of involvement on YPT shows:
Cast Member
Tech Team Member
These two groups combine to make up our YPT Company on each show!

Both groups begin with auditions/interviews. Watch for announcements on our website and through our Email Blast Service. Auditions/Interviews are generally held in September, December and February of each year. Complete instructions and all of the necessary forms will be on YPT's website.
Rehearsal/Workday Dates & Time Blocks:
For Cast: The actual rehearsal schedule is announced weekly and rehearsals are scheduled during the following time blocks:
Sundays between 2:00 and 5:00pm ;
Mondays through Thursdays between 6:00 and 8:30pm.
Actors will be called for rehearsal blocks (usually for 1-2 hours per rehearsal) based on role…. Usually 1-3 times per week.
For Tech Team: Required Instructional Days are Sundays 11:00am-5:00pm and Tuesdays 6:00-8:30pm. Optional Work Days are Mondays, Wednesdays and Thursdays 6:00-8:30pm.
All rehearsals, meetings and work sessions – YPT, 331 Metty Drive, Suites #2 and #3 and #4, Ann Arbor.
For Parents: If you're looking for information on responsibilities and level of commitment involved with participating in a YPT show, here are some helpful links:
What is Involved and What are the Fee Options?
Production Team Volunteer Options
Production Job Volunteer Options
Questions? Email [email protected]