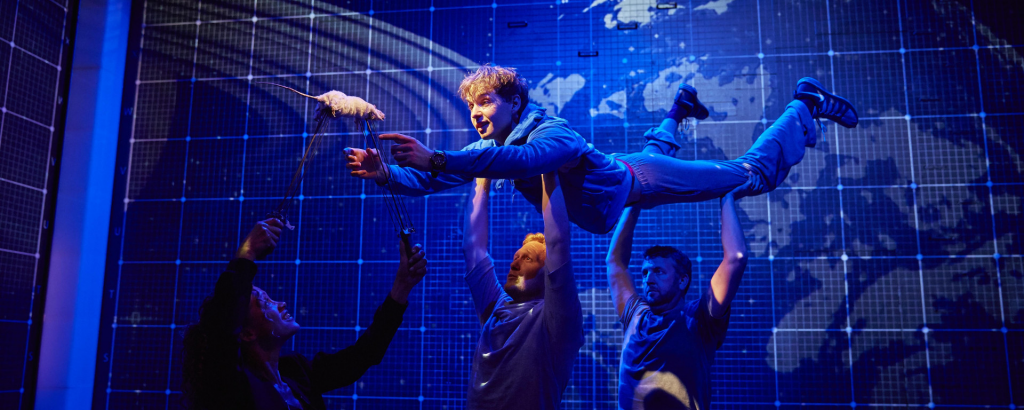 Three-Week Production Camp
Directed by Paige Conway and Megan Wesner

Looking for collaborative connection with your peers after a year of zoom squares in your bedroom? So are we! In this camp, we'll be exploring the world of Devised Theatre, which opens up a world of possibilities, and will allow young theatre artists to acquire an array of new skills. Devised Theatre (also frequently called "Collaborative Creation") is a style of theatre that allows every person in the rehearsal room to collaborate to create the show from the ground up. We begin with nothing more than an idea and with explorations in physicality, movement, music, text, improv, and so much more, we begin to create our show.
While this way of working may be new to YPT, it's been around for centuries, with deep roots in Europe, and there are many companies around the world who still create their work through devised theatre processes! In fact, the popular Broadway show Come From Away was actually created through a devised theatre process. Over these three weeks, we'll dive into the history of devised-based theatre and learn some of the physical devised techniques from all over the world.
This camp aims to allow a space for young theatre artists to connect with each other, collaborate with their peers in new and challenging ways, and to give each of them an experience truly unlike anything they'll have done before. Performers will grow as a team, become more comfortable and aware of their bodies and all the incredible things it can do, and learn how to be a more active and attentive member of a rehearsal room (something any director will appreciate!)
This camp will culminate in a filmed and edited production, made available to the public after the camp has been completed. For the safety of the performers and our audiences, we will not be having a live performance of this production.
Camp Dates:
July 5 – 23, 2021
9:00am to 3:00pm
Ages: 6th – 12th Grades
Maximum: 16 Campers
Tuition: $900 per camper