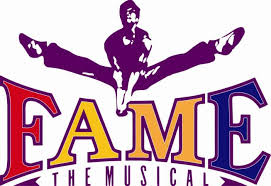 Two-Week Musical Theater Production Camp
Music by Steve Margoshes
Lyrics by Jacques Levy
Book by Jose Fernandez
Conceived and Developed by David DeSilva
An unmistakable title from the unforgettable film and television franchise, Fame The Musical, inspired generations to fight for fame and light up the sky like a flame! Now this global phenomenon has been adapted for our younger performers.
Set during the last years of New York City's celebrated High School for the Performing Arts, Fame JR. is the bittersweet but ultimately inspiring story of a diverse group of students who commit to four years of grueling artistic and academic work.
With candor, humor, and insight, the show explores the issues that confront many young people today. With its contemporary pop-score featuring the hit song, Fame, this is an ideal summer musical for young performers.
This camp will offer a unique theatrical opportunity to bring this famous production to life in YPT's Blackbox Theatre. YPT's blackbox space offers an intimacy that you won't find in larger theatres. This gives the actor a stronger sense of connection to the audience and teaches one's body and voice to adjust a performance when playing to a smaller house. Every day of camp presents a new opportunity to build skills in acting, music and voice, movement, stagecraft, song interpretation, and improvisation. The camp culminates in live theater performances of the Broadway Junior Version of this production.
Camp Dates: June 19–30, 2023
Camp Times: 9:00am to 3:00pm
Performances: TBA
Ages: 6th – 12th Grades* (*Experienced 5th Graders may apply) 
Tuition: $600 per camper