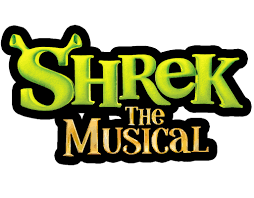 Two-Week Production Camp
Book and Lyrics by David Lindsay-Abaire
Music by Jeanine Tesori
Based on the DreamWorks Animation Motion Picture and the book by William Steig
Shrek The Musical is a Tony Award-winning fairy tale adventure, featuring all new songs from Jeanine Tesori (Thoroughly Modern Millie; Caroline, or Change) and a sidesplitting book by David Lindsay-Abaire. Shrek brings all the beloved characters you know from the film to life on stage and proves there's more to the story than meets the ears.
"Once upon a time, there was a little ogre named Shrek…." And thus begins the tale of an unlikely hero who finds himself on a life-changing journey alongside a wisecracking Donkey and a feisty princess who resists her rescue. Throw in a short-tempered bad guy, a cookie with an attitude and over a dozen other fairy tale misfits, and you've got the kind of mess that calls for a real hero. Luckily, there's one on hand… and his name is Shrek.
This camp will offer a unique theatrical opportunity to bring this fun and fabulous production to life in YPT's Blackbox Theatre. YPT's Blackbox space offers an intimacy that you won't find in larger theatres. This gives the actor a stronger sense of connection to the audience and teaches one's body and voice to adjust a performance when playing to a smaller house. Every day of camp presents a new opportunity to build skills in acting, music and voice, movement, stagecraft, song interpretation, and improvisation. The camp culminates in live theater performances of this Broadway production.
Shrek proves that beauty is truly in the eye of the ogre.
Camp Dates: July 11 – 22, 2022
Camp Times: 9:00am to 3:00pm
Performances: TBA
Ages: 5th – 12th Grades (Experienced 5th Graders may apply)
Tuition: $600 per camper