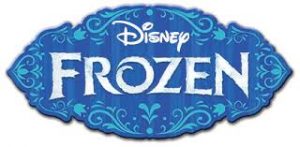 Two-Week Musical Production Camp!  Filled/Waitlisting!
Music and Lyrics by Kristen Anderson-Lopez and Robert Lopez
Book by Jennifer Lee
Based on Disney Film Written by Jennifer Lee and Directed by Chris Buck and Jennifer Lee
The enchanting modern classic from Disney is ready for our YPT stars! Frozen is based on the 2018 Broadway musical, and brings Elsa, Anna, and the magical land of Arendelle to life, onstage. The show features all of the memorable songs from the animated film, with music and lyrics by Kristen Anderson-Lopez and Robert Lopez, plus five new songs written for the Broadway production.
A story of true love and acceptance between sisters, Frozen expands upon the emotional relationship and journey between Princesses Anna and Elsa. When faced with danger, the two discover their hidden potential and the powerful bond of sisterhood. With a cast of beloved characters and loaded with magic, adventure, and plenty of humor, Frozen is sure to thaw even the coldest heart!
Frozen is great fun for the everyone.  Campers will learn the basics of theater, voice and movement through daily sessions and rehearsals.  Enjoy a fabulous performance when the entire camp takes the stage on the last day of camp.   
Camp Dates:  July 25 – August 5, 2022
Camp Times:  9:00am to 3:00pm
Ages:  2nd – 6th Grades
Performances:         TBA
Tuition:                    $600 per camper