Watch for Additional Team Members to be Added as We Flow Into Summer and Camps!
Nick Casella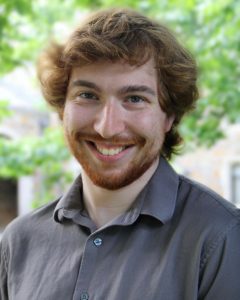 Nick is very excited to be returning to YPT this year. He is a graduate of Eastern Michigan University with a major in Theatre arts and a minor in Entertainment Design and Technology. He is both an actor and a lighting designer. He got his start in theatre back in 2007 at YPT and did several shows and summer camps with them over the years including Annie, Jekyll & Hyde, The Sound of Music, Once Upon a Mattress and more. He has performed in many musicals and plays throughout high school and college and has designed lights for several shows at EMU. Nick is very passionate about all aspects of theatre, both on and off the stage and is so excited to be apart of an organization that is bringing the joy of theatre to children.
---
Paige Conway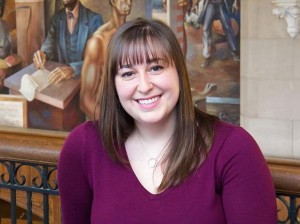 Paige Conway is thrilled to be back with YPT for another wonderful summer! She has been directing production camps and teaching classes with YPT for 6 summers now, and is excited about the new opportunities being presented this year. She's especially excited for the chance to come back to her roots in Physical and Devised Theatre, and to bring these new techniques to YPT campers. The first time she experienced a Devised Theatre process in college, her eyes were opened to a whole new version of theatre – one where collaboration was key, and everyone's voice was equally honored. This version allowed her to use the physical knowledge she'd gathered from over a decade as a competitive gymnast, and to combine the two into movement-based storytelling. She's been chasing that version of theatre ever since, and is so excited to share it with YPT this summer. Her first summer with YPT, she directed a production of Once On This Island, in which she introduced some devised theatre practices and processes, and she can't wait to return to them, and to expand on this skillset.

Outside of YPT, Paige is a professional freelance Director and Actors' Equity Association Stage Manager at theatres all over Michigan. Before COVID-19 shut theatres down, she directed a physical theatre production of Lungs at the former Kickshaw Theatre in Ann Arbor, and a production of These Mortal Hosts at Williamston Theatre. These Mortal Hosts was actually the first theatrical production to be adapted to be filmed in Michigan as the virus took hold, making it unsafe for audiences to gather to see the live production. Selected Stage Management credits include: The Wolves (Flint Repertory Theatre), Medusa (ImaGen Project/Wharton Center), Milvotchkee, Visconsin (Kickshaw Theatre), 1984 (Williamston Theatre), Gruesome Playground Injuries (Kickshaw Theatre).
Paige has now been a theatre educator for a decade. She is in her fourth year as the Director/Producer of the Chelsea High School Theatre Guild. She loves sharing her theatrical knowledge and expanding the skillsets of curious people of all ages. She's looking forward to what promises to be an exciting and action-packed summer!
Leo Gabaron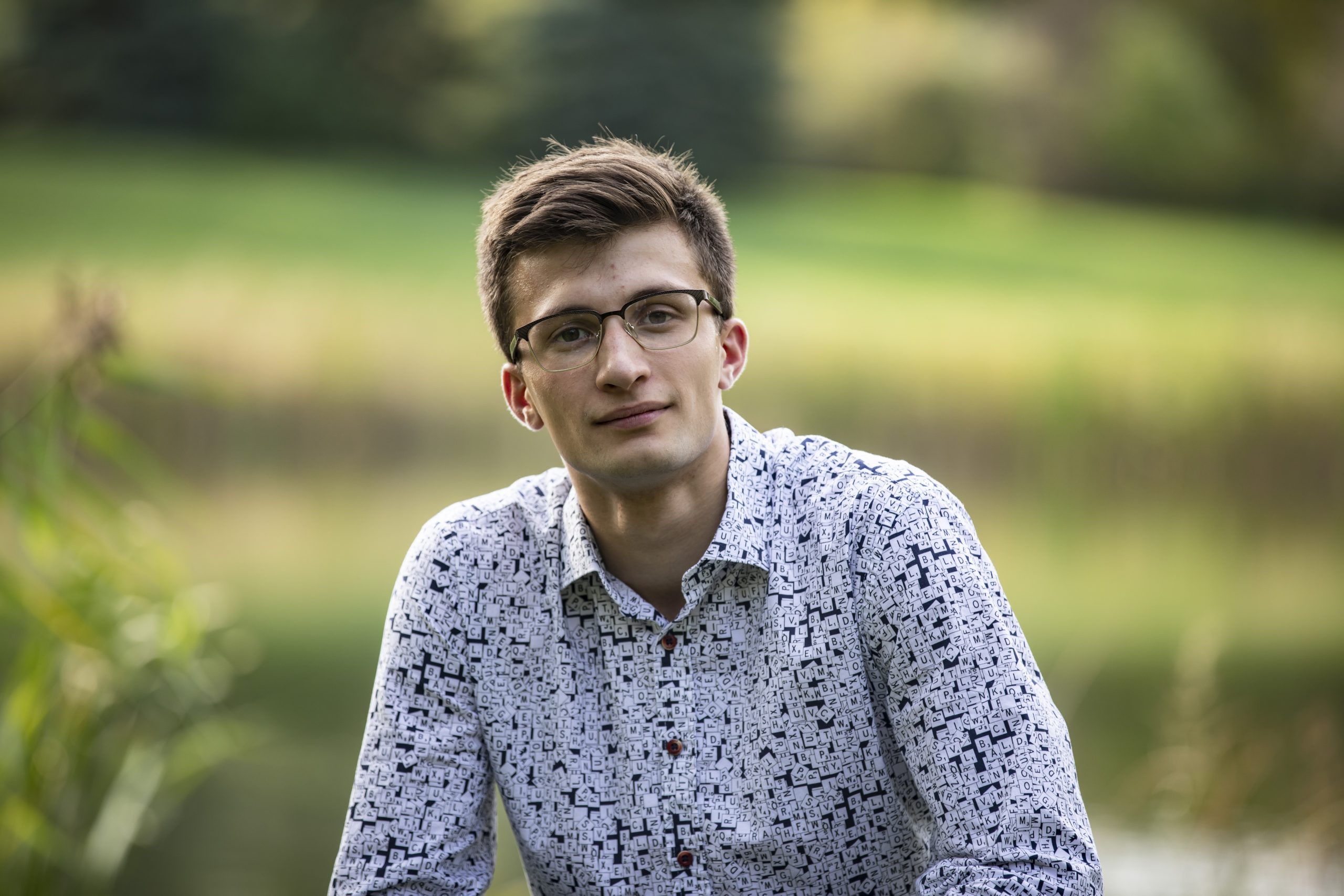 Leo Gabaron is looking forward to being back with the YPT crew! Going into his Sophomore year at the University of Michigan, Leo has been a member of the YPT family for six years, participating both as an actor and an intern on the backstage crew team. Leo started off his journey with YPT as an actor in the productions of The Wizard of Oz and Mary Poppins, but quickly switched to the backstage side where he was a member of the lighting design team for 11 shows including some at the Power Center, Mendelssohn Theater, and YPT's Blackbox. Involved in the arts world for a very long time, Leo was a member of the Pioneer High School Concert and Jazz bands and continues to enjoy spending time playing his instruments when he is not out running for the University of Michigan's track team. Leo is excited to fill this new role and work closely with the newest additions to the YPT world and can't wait to create some magic.
---
Jenn Monk-Reising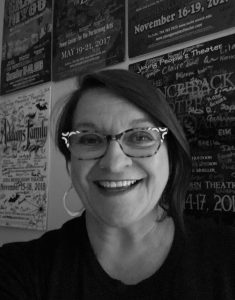 Jennifer Monk-Reising is excited to be a part of Young People's Theater and the Theatrical Design Camps! She is honored to work for the fifth summer in a row with such talented young people and team-mates! In addition to being the set designer for a wide range of YPT, Tappan Players and Burns Park Players productions over the past few years, Jenn is also a non-profit fundraiser, event planner, designer and artist in the Ann Arbor community. Jenn has also worked for the past four summers as the Camp Director for YPT's Behind-the-Scenes Tech Camps. Jenn loves the opportunity that YPT gives young people to see and experience all aspects of theater. Jenn can't wait to see what our talented young people come up with for the design, the set, props, sound, lights, and costumes for this amazing summer camp session!
---
Lucas Rubin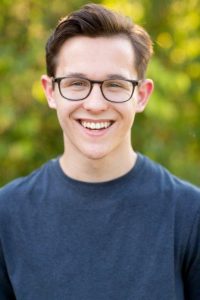 Lucas Rubin is heading into his fourth year at the University of Michigan pursuing a dual degree in Spanish and Voice Performance. Lucas has performed in productions with YPT since he was six years old, and has worked on YPT production teams for the past four summers. Previous productions with YPT include: Lumiere (Beauty & The Beast), Sebastian (The Little Mermaid), Horton (Seussical), and many more! Lucas, while equally passionate about Musical Theatre, enjoys studying classical music and operatic repertoire. He has studied private voice for the past five years, training as a countertenor under the guidance of Annie Rose, Stephen West, and Stanford Olsen. He also attended Interlochen Arts Camp for three summers as a Musical Theatre major. On top of that, Lucas has also assistant directed many productions over the past six years at Greenhills School and here at YPT, and enjoys diving into production just as much as performance. Lucas is excited to be back on the YPT creative team this summer and to work with such talented young people!
---
Megan Wesner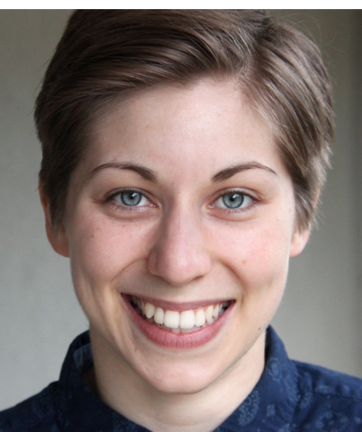 Megan is thrilled to be working with YPT for the first time as a co-director for two camps this summer: The Fairytale Network and The Collaboratory: A Devised Theatre Project. Megan has been working with children's theaters across Michigan since 2014, and is passionate about celebrating communities and inspiring change through storytelling. Megan's favorite method of creating and workshopping stories is through the process of ensemble-devised theatre, which is why they are especially excited to be co-directing The Collaboratory. This camp will introduce practices of devised theatre in order to create a completely unique theatre piece that will arise from the combined talents and imaginations of the cast. They have previously worked as a director, actor, scenic painter, and stage hand for various Michigan theaters including Theatre Nova, Wild Swan Theatre Company, Plymouth Uptown Players, All-of-Us Express, the Purple Rose Theatre Company, and Hope Summer Repertory Theatre. Megan graduated from Michigan State University with a bachelor's degree in Arts & Humanities and Theatre. They currently reside in Chelsea, Michigan, where they live with their roommate and two black cats.
---
Alaina Whidby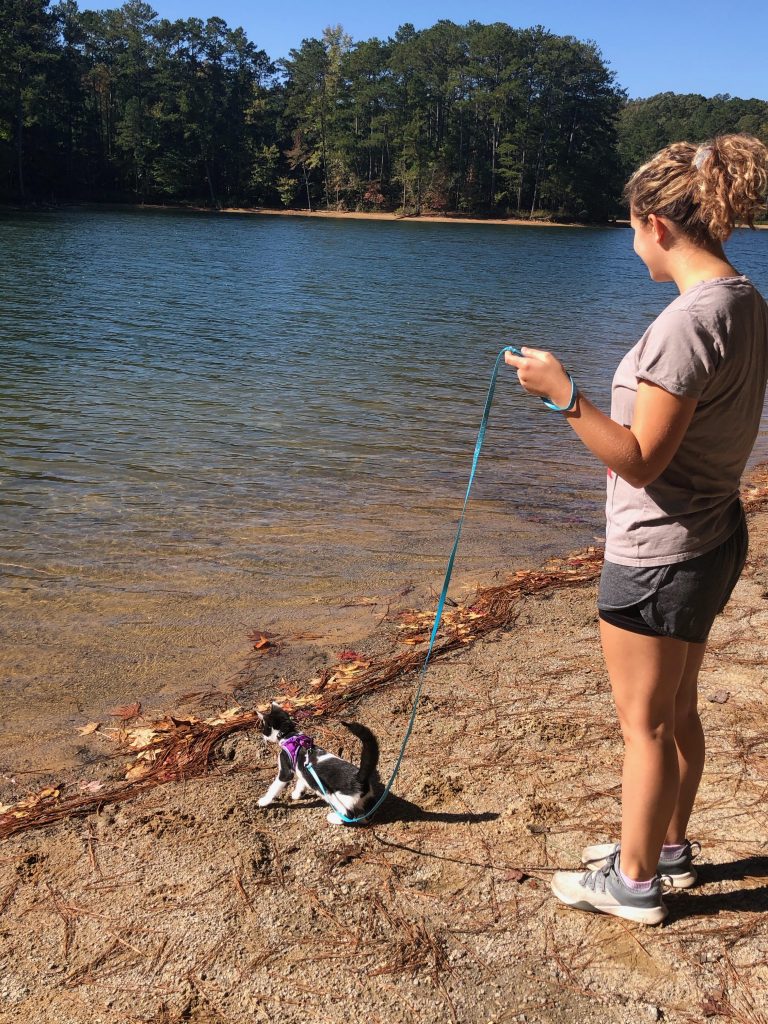 Alaina Whidby is a Michigan-based artist who has worked for YPT for over 5 years! Alaina recently graduated from Oakland University with a BFA in Musical Theater and is so excited to be back in Ann Arbor to share all of her wonderful talents with your young person. A YPT alumni herself, Alaina was inspired at a young age to pursue her passions and dreams. Now she relishes in the opportunity to give other young people that experience. Alaina has extensive training in the fields of acting, singing, dancing, directing, film production, and teaching, oh my! When Alaina has some free time, she loves to spend it outside; whether taking a hike or going to the beach, Alaina loves to be in the sun! She even takes her little kitty Timmy with her on occasion! Alaina is also an avid baker and loves to try new recipes (with varying degrees of success.) She loves to learn new things and believes that you're never too old to play pretend! She hopes that she can pass on some of that spirit to your young person this summer!
---