Young People's Theater                                                  
YPT 2021 Camp Team
Nick Casella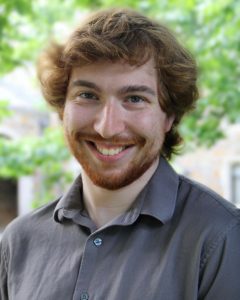 Nick is very excited to be returning to YPT this year.  He is a graduate of Eastern Michigan University with a major in Theatre arts and a minor in Entertainment Design and Technology. He is both an actor and a lighting designer. He got his start in theatre back in 2007 at YPT and did several shows and summer camps with them over the years including Annie, Jekyll & Hyde, The Sound of Music, Once Upon a Mattress and more. He has performed in many musicals and plays throughout high school and college and has designed lights for several shows at EMU. Nick is very passionate about all aspects of theatre, both on and off the stage and is so excited to be apart of an organization that is bringing the joy of theatre to children.
Paige Conway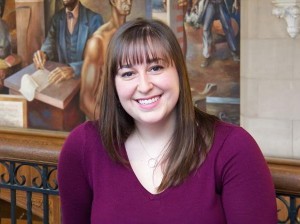 Paige Conway is back at YPT for her fifth summer! For the last four summers, Paige has been the director of all the production camps. Select directions include: Curtains (2019), Seussical: Kids! (2019), Winnie the Pooh: Kids! (2019), All Shook Up (2018), Xanadu (2017), 101 Dalmatians: Kids! (2017), and Once On This Island (2016). Paige is a professional Director and Stage Manager with the Actors' Equity Association, working in professional theatres all over the state of Michigan. Paige directed the recent (and final) physical theatre production of Lungs at Kickshaw Theatre in February of 2020, as well as These Mortal Hosts at Williamston Theatre, which was the first professional production in Michigan to be filmed and streamed online to comply with theatrical restrictions during Covid-19. Paige also directed the world premiere production of New Releases at Williamston Theatre, which was nominated for a Wilde Award for Best Play in 2019. Select Stage Management credits include: Milvotchkee, Wisconsin (Kickshaw Theatre), The Wolves (Flint Repertory Theatre), and 1984 (Williamston Theatre). Additionally, she is the Director and Producer of the Chelsea High School Theatre Guild. Paige graduated with a Bachelor's in Fine Arts in Theatre from Michigan State University with a concentration in Directing. A trip to Prague and Budapest at the beginning of this year has rekindled her love for her physical theatre background, and has her excited to share that background with students.
Jenn Monk-Reising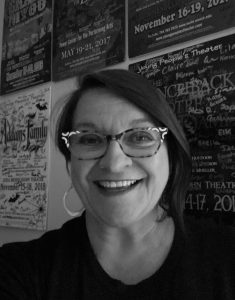 Jennifer Monk-Reising is excited to be a part of Young People's Theater and the Theatrical Design Camps! She is honored to work for the fourth summer in a row with such a talented young people and team-mates! In addition to being the set designer for a wide range of YPT, Tappan Players and Burns Park Players productions over the past few years, Jenn is also a leading non-profit fundraiser, event planner, designer and artist in the Ann Arbor community. Her most recent projects include development of the new playground at Burns Park Elementary, funding for STEAM programs for all AAPS middle schools, and building the fundraising portfolio for the Burns Park PTO. Jenn has also worked for the past three summers as the Camp Director for YPT's Behind-the-Scenes Tech Camps. Jenn loves the opportunity that YPT gives young people to see and experience all aspects of theater. Jenn can't wait to see what our talented young people come up with for the design, the set, props, sound, lights, and costumes for this amazing summer camp session!
Lucas Rubin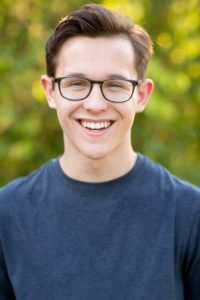 Lucas Rubin is heading into his fourth year at the University of Michigan pursuing a dual degree in Spanish and Voice Performance. Lucas has performed in productions with YPT since he was six years old, and has worked on YPT production teams for the past three summers. Previous productions with YPT include: Lumiere (Beauty & The Beast), Sebastian (The Little Mermaid), Horton (Seussical), and many more! Lucas, while equally passionate about Musical Theatre, enjoys studying classical music and operatic repertoire. He has studied private voice for the past four years, training as a countertenor under the guidance of Annie Rose, Stephen West, and Stanford Olsen. He also attended Interlochen Arts Camp for three summers as a Musical Theatre major. On top of that, Lucas has also assistant directed many productions over the past five years at Greenhills School and here at YPT, and enjoys diving into production just as much as performance. Lucas is excited to be back on the YPT creative team this summer and to work with your amazing kids! 
Megan Wesner – Appearing Here Soon!
Alaina Whidby – Appearing Here Soon!
Annie Ziegler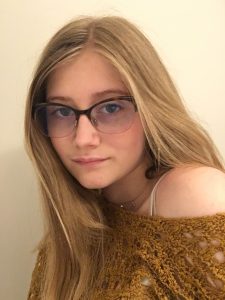 Annie is very excited to join YPT again this summer! She will be a sophomore at Pioneer High School.  Theater has always been a part of her life. Her favorite shows to perform in have been "To Find A Wonder" and "Aladdin". She is so excited to share her love for theater with the young actors of YPT! She has spent the past few months editing a ZOOM musical called, "The Nightmare Before Christmas" and enjoyed every minute of it! She is honored to continue this love with YPT. Currently, she is performing (as well as co-written) in the musical:  "Cluesical the Musical" and musical parody of the movie, "Clue". In her free time, she loves to play tennis, read mystery books, sing, go on picnics with her friends, and play with her family's new puppy, Penny. She is very excited for this new experience.