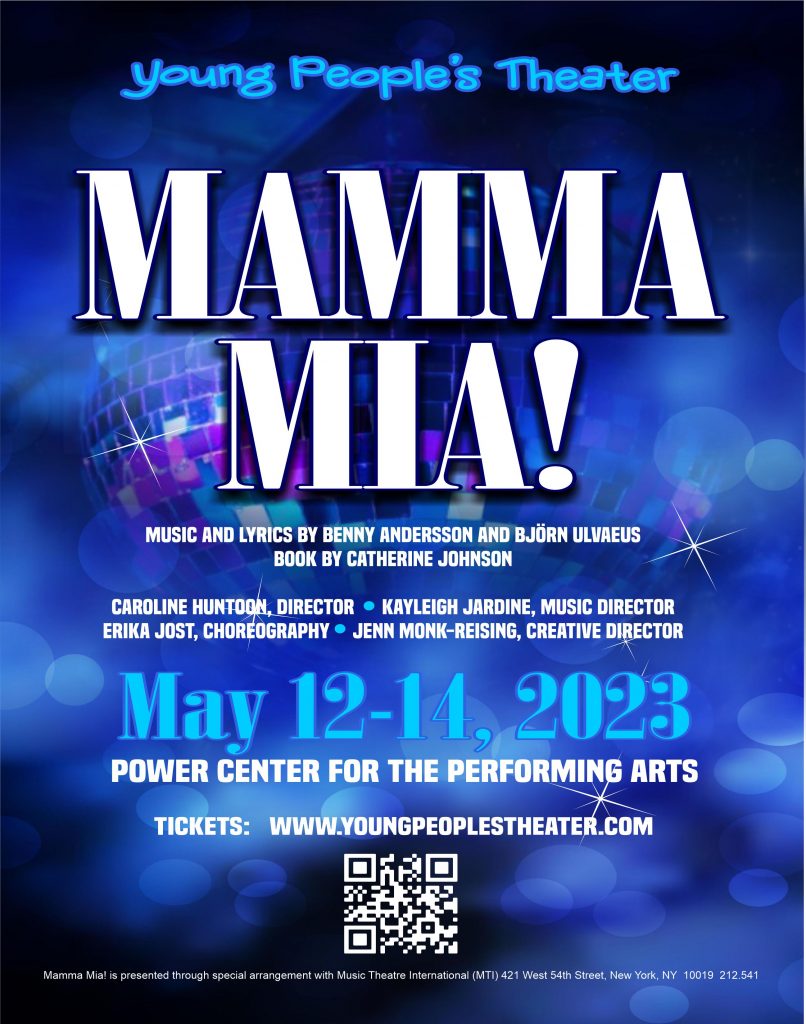 Mamma Mia Tickets On Sale Monday, April 10, 2023!
MUTO – Click Here to Purchase Your Tickets!


Ticket Information
Conveniently available by phone, in person and online!
Michigan Union Ticket Office (MUTO)
Online: www.muto.umich.edu
By Phone: 734-763-TKTS
In Person: 530 S. State, Ann Arbor, MI 48109 – UM Michigan Union
The MUTO Box Office handles all ticketing for YPT!

Ticket Prices*
$15 for Adults and Seniors
$10 for Children and Students
No Refunds or Exchanges!

MUTO Box Office Hours
Monday-Friday: 10:00am-6:00pm
Saturday and Sunday: Closed

*Service Fees may apply

Block Tickets
The MUTO Box Office is happy to work with you via phone or in person. We suggest contacting them early in the ticketing process.

Power Center Box Office – 1 hour prior to each performance
Prior to Each Performance at the Power Center for the Performing Arts
Any unsold tickets will be available on site starting 1 hour prior to curtain!
Staffed by MUTO as always!