Young People's Theater                                                  
YPT 2020 Camp Team
Nick Casella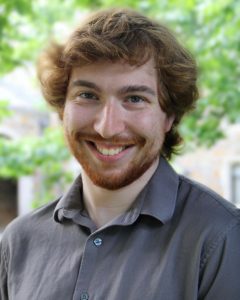 Nick is very excited to be returning to YPT this year.  He is a graduate of Eastern Michigan University with a major in Theatre arts and a minor in Entertainment Design and Technology. He is both an actor and a lighting designer. He got his start in theatre back in 2007 at YPT and did several shows and summer camps with them over the years including Annie, Jekyll & Hyde, The Sound of Music, Once Upon a Mattress and more. He has performed in many musicals and plays throughout high school and college and has designed lights for several shows at EMU. Nick is very passionate about all aspects of theatre, both on and off the stage and is so excited to be apart of an organization that is bringing the joy of theatre to children.
Paige Conway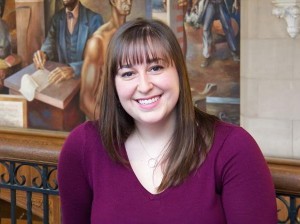 Paige Conway is back at YPT for her fifth summer! For the last four summers, Paige has been the director of all the production camps. Select directions include: Curtains (2019), Seussical: Kids! (2019), Winnie the Pooh: Kids! (2019), All Shook Up (2018), Xanadu (2017), 101 Dalmatians: Kids! (2017), and Once On This Island (2016). Paige is a professional Director and Stage Manager with the Actors' Equity Association, working in professional theatres all over the state of Michigan. Paige directed the recent (and final) physical theatre production of Lungs at Kickshaw Theatre in February of 2020, as well as These Mortal Hosts at Williamston Theatre, which was the first professional production in Michigan to be filmed and streamed online to comply with theatrical restrictions during Covid-19. Paige also directed the world premiere production of New Releases at Williamston Theatre, which was nominated for a Wilde Award for Best Play in 2019. Select Stage Management credits include: Milvotchkee, Wisconsin (Kickshaw Theatre), The Wolves (Flint Repertory Theatre), and 1984 (Williamston Theatre). Additionally, she is the Director and Producer of the Chelsea High School Theatre Guild. Paige graduated with a Bachelor's in Fine Arts in Theatre from Michigan State University with a concentration in Directing. A trip to Prague and Budapest at the beginning of this year has rekindled her love for her physical theatre background, and has her excited to share that background with students.
Kayleigh Jardine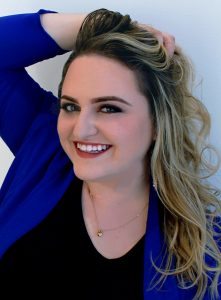 Kayleigh Jardine is no stranger to the big, beautiful world of musical theater. Originally from Philadelphia, PA, she has earned 3 degrees in Voice Performance from West Chester University of Pennsylvania and the University of Michigan School of Music, Theatre, and Dance.  As an operatic soprano, she has performed internationally and locally, performing as a soloist in St. Peter's Basilica in Vatican City, the Santa Margherita dei Cerchi in Florence, Italy, Carnegie Hall and Lincoln Center (David Geffen Hall) in New York City, and the Congress Graz Stefaniensaal and Herz Jesu Kirche in Graz, Austria. She has also performed roles all over the US, including the Philadelphia premiere of the Russian opera, The Demon (Rubinstein).
As a theatre performer, Kayleigh has performed roles in the following productions: Les Misérables, South Pacific, As You Like It, Sweeney Todd: The Demon Barber of Fleet Street, Our Town, A Broadway Christmas Carol, and The Phantom of the Opera, for which she was awarded a local theater award for her portrayal of Madame Giry. She also was filmed as a part of the documentary Most Valuable Players, which chronicles the fast paced and competitive world of high school musical theater on the east coast and is a part of the Oprah Winfrey Network's documentary collection.
Kayleigh has been teaching solo voice and music directing shows for nearly a decade, and her private students have gone on to be accepted as classical music and musical theater students in many prestigious colleges, conservatories, and performing arts groups. She loves to work as a music director for musicals, and has directed more shows than she can count at this point! Her goal as a teacher and camp instructor is to bring as much fun livelihood as possible, and still give our young people the tools they need to succeed on the stage. She is very excited to work with all of our YPT campers this summer, and hopes they are just as excited to work with her!
Eve Kaplan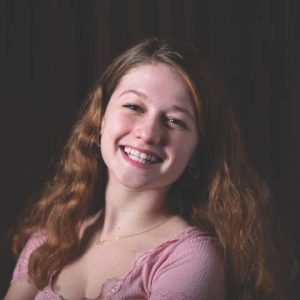 Eve is 15 years old and will be a 10th grader at Community High School next year. She has performed on YPT stage since third grade and her favorite and most recent role was The Drowsy Chaperone in The Drowsy Chaperone. Besides performing, Eve has also worked on the set team and been an assistant choreographer, and she is so excited to contribute to this magical community yet again as a camp intern! In her free time, she loves to explore in nature, play guitar, and spend time with friends and family. She thinks it amazing how everyone is adapting to the changes this summer and she can't wait to bring Frozen to life virtually!
Jenn Monk-Reising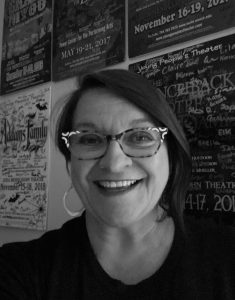 Jennifer Monk-Reising is excited to be a part of Young People's Theater and the Theatrical Design Camps! She is honored to work for the fourth summer in a row with such a talented young people and team-mates! In addition to being the set designer for a wide range of YPT, Tappan Players and Burns Park Players productions over the past few years, Jenn is also a leading non-profit fundraiser, event planner, designer and artist in the Ann Arbor community. Her most recent projects include development of the new playground at Burns Park Elementary, funding for STEAM programs for all AAPS middle schools, and building the fundraising portfolio for the Burns Park PTO. Jenn has also worked for the past three summers as the Camp Director for YPT's Behind-the-Scenes Tech Camps. Jenn loves the opportunity that YPT gives young people to see and experience all aspects of theater. Jenn can't wait to see what our talented young people come up with for the design, the set, props, sound, lights, and costumes for this amazing summer camp session!
Lucas Rubin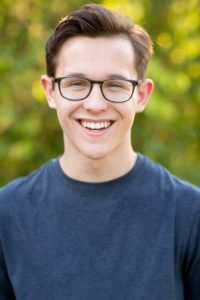 Lucas Rubin is heading into his third year at the University of Michigan pursuing a dual degree in Spanish and Voice Performance. Lucas has performed in productions with YPT since he was six years old, and has worked on YPT production teams for the past three summers. Previous productions with YPT include: Lumiere (Beauty & The Beast), Sebastian (The Little Mermaid), Horton (Seussical), and many more! Lucas, while equally passionate about Musical Theatre, enjoys studying classical music and operatic repertoire. He has studied private voice for the past four years, training as a countertenor under the guidance of Annie Rose, Stephen West, and Stanford Olsen. He also attended Interlochen Arts Camp for three summers as a Musical Theatre major. On top of that, Lucas has also assistant directed many productions over the past five years at Greenhills School and here at YPT, and enjoys diving into production just as much as performance. Lucas is excited to be back on the YPT creative team this summer and to work with your amazing kids! 
Nicholas Roehler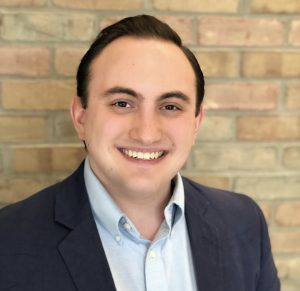 Nicholas Roehler, pianist and coach, has performed in Italy, Austria, Germany, and throughout the United States in venues such as the San Francisco Opera, Kennedy Center for the Performing Arts, Carnegie Hall, La Casa Verdi in Milan, Romanischer Saal in Salzburg, Hill Auditorium, and the Steinway-Haus in Munich.  He served as pianist and coach for the world premiere of Jake Heggie's If I Were You with Merola Opera Program, Le nozze di Figaro with Opera in the Ozarks and University of Michigan Opera, Candide with University of Michigan, Rigoletto with Berkshire Opera Festival, and Il tabarro with Bronx Opera.  With the Crane Opera Ensemble he served as music staff for Die Fledermaus, Der Schauspieldirektor, L'incoronazione di Poppea, Il signor Bruschino, L'étoile, Suor Angelica, Angélique, and many others.  He served as guest coach for the resident artists at Michigan Opera Theatre in Detroit from 2019-2020.  Never straying from strong roots in musical theatre, Nicholas has served as music director for musical revues and has played and sung in famed New York cabaret theaters Don't Tell Mama and The Duplex.  He has served as pianist for productions of Parade, Ragtime, 25th Annual Putnam County Spelling Bee, The Last Five Years, 13, and Seussical.  In his former life he performed in more than 50 musicals as a singing actor both as a Broadway Jr. All-Star in NYC and Atlanta as well as in regional productions. Nicholas obtained a Bachelor of Music in vocal performance and piano performance from the Crane School of Music at SUNY Potsdam and a Master of Music and Specialist in Music in vocal coaching and collaborative piano from the University of Michigan under the tutelage of renowned pianist, Martin Katz.  He is additionally an alumnus of the Merola Opera Program, the CoOPERAtive Program, and SongFest.  In the coming season, Nicholas will be a Young Artist with the Los Angeles Opera.
Viola Schroeder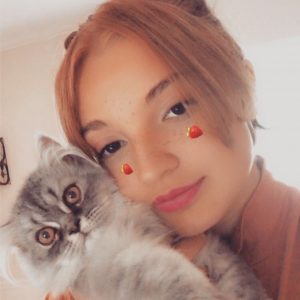 Viola is a rising sophomore  at Pioneer and Community High Schools. Viola loves makeup and costume design, art, music, Shakespeare, cheerleading, synchronized swimming and most recently diving. She is extremely excited to be an intern for YPT's summer camp production of FROZEN!  She has been in many YPT main stage productions and most recently she took her creative skills backstage for The Hunchback Of Notre Dame as Props Mistress, and as an intern for the Hair & Makeup team! Over the past several years she has participated in the Tappan Players, three years as the costume designer,  the Burns Park Players, and the YPT Tech Summer Camps. Most recently she was on stage in YPT's production of The Drowsy Chaperone.  She would  like to thank Ane for all the work she puts in to make YPT such a very special place for young people to find their voices and themselves especially in such unpredictable times
Jacob Selfridge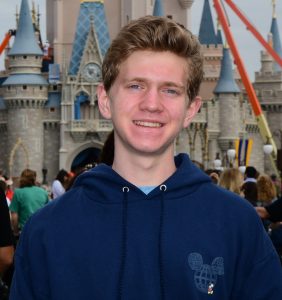 Jacob Selfridge is in 11th grade at Pioneer High School. He has been a part of YPT since his first summer camp in 2011 of 101 Dalmatians. It was this camp that inspired Jacob to want to audition for a show. Since then he has been in multiple summer camp shows as well as a total of 12 mainstage and black box shows. The most recent being The Drowsy Chaperone and The Hunchback of Notre Dame. Now Jacob is very proud to take on a different role of intern in YPT's summer camp production of Frozen and this new virtual format. Jacob always really enjoyed YPT's summer camps and hoped to become a counselor one day to help even younger people express their talents and have fun through theater. Outside of YPT Jacob loves playing with his dog Lady, hanging out with his friends, reading, playing video games and anything Disney! YPT has had such a huge impact on Jacob's life and he hopes to always be a part of the YPT family in some way in the years ahead.   
Annie Ziegler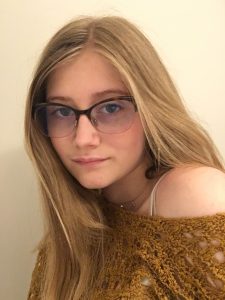 Annie is very excited to join YPT this summer! She will be a freshman at Pioneer High School.  Theater has always been a part of her life. Her favorite shows to perform in have been "To Find A Wonder" and "Aladdin". She is so excited to share her love for theater with the young actors of "Frozen", a musical she loves! She has spent the past few months editing a ZOOM musical called, "The Nightmare Before Christmas" and enjoyed every minute of it! She is honored to continue this love with YPT. Currently, she is performing (as well as co-written) in the musical:  "Cluesical the Musical" and musical parody of the movie, "Clue". In her free time, she loves to play tennis, read mystery books, sing, go on picnics with her friends, and play with her family's new puppy, Penny. She is very excited for this new experience.
Lisa Ziegler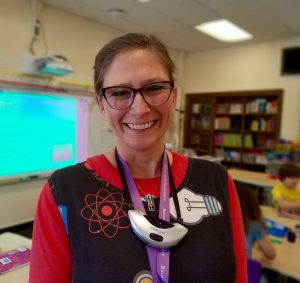 Lisa is very thrilled to have the opportunity to help spread the magic onto the sensational YPT production of "Frozen". She is currently the PLTW teacher at Burns Park Elementary School. Her favorite role to perform has been Mama Bear in "Shrek" in which she acted alongside her two
daughters. When she worked in Atlanta, GA, she was the drama teacher for three years. She is so excited to be working with young actors again for the summer of 2020. Last spring, she was so honored to have had the chance to be a producer on the online musical, "The Nightmare Before Christmas" with her 5 th grade students! In her free time she loves to build robots, 3D print creations, read historical fiction books and go on adventures with her family. She is honored to continue working with her joy of theater with YPT's production of "Frozen".