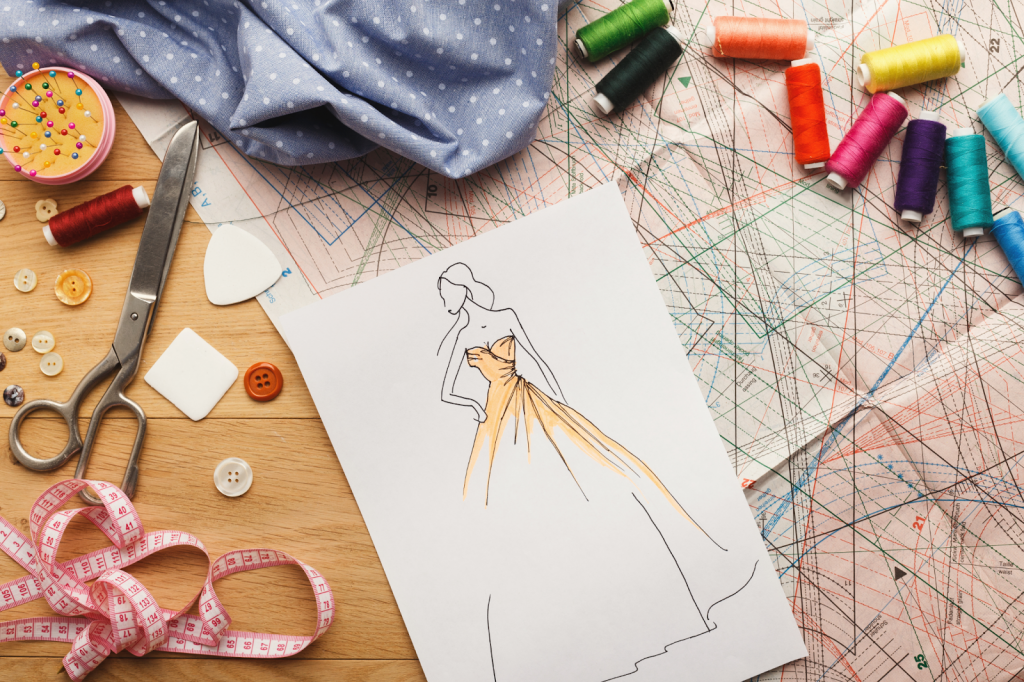 Directed by Jenn Monk-Reising
This program is designed to offer students an in-depth look into the world of costume design. Students will work closely with our designers on the entire process of design, from concept through renderings to the techniques required to bring costume pieces to life. This hands-on program will help students gain practical skills through each phase of the design process. Our costume shop hosts more than 40,000 costume pieces.
Campers will learn to explore a script of their choice, create a sharable vision with moodboards, sketches and create a full costume for one character of their choice from head (Hair & Make-up) to toe (Costume) campers will learn basics of how to sew, and select and put together costumes and learn how to plan for costume changes and preparations backstage. Campers will build some costumes from scratch, so we always have new and exciting things going on in the costume department. The final project will be a recorded presentation from each of our campers so they can showcase their hard work and creativity with friends, family and fellow campers.

Camp Dates:
June 12-16, 2023
9:00am to 12:00pm
Ages: 6th – 12th Grades
Maximum: 20 Campers
Tuition: $275 per camper