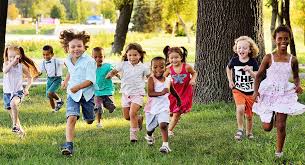 Directed by Alaina Whidby and Lucas Rubin
Love to play and use your imagination with friends? This camp will spend lovely afternoons playing in the land of imagination and fun!  Our goal is to spend most of our time outside in the fresh air and the sun playing favorite theater and improv games…  enjoying time with friends!
Join YPT's Theatrical Afternoons of Fun and Friends camp…  Come along for one week, or more, of endless fun!
Registering for both Once Upon a Time 3, 4 or 5 in combination with a Theatrical Afternoon will afford you a full day of activity for your camper.  We will start the afternoon sessions with a Lunch Break for all campers electing to do both camps.
Session 1 Camp Dates:           
July 5 – 9, 2021
12:00-3:00pm
Session 2 Camp Dates:            
July 12 – 16, 2021
12:00-3:00pm
Session 3 Camp Dates:             
July 19-23, 2021
12:00-3:00pm
 All Sessions:
Ages:  1s t– 3rd
Maximum:  16 Campers
Tuition:  $250 per camper