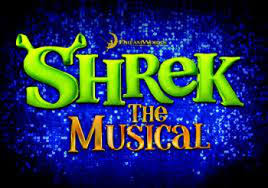 Shrek the Musical:  Audition Details

Audition Dates:
Tuesday, September 15, 2015 (5:00 – 9:00 p.m.)
Wednesday, September 16, 2015 (5:00 – 9:00 p.m.)
Thursday, September 17, 2015 (5:00 – 9:00 p.m.)
Callbacks: Saturday, September 19, 2015
Audition Ages:
Kindergarten through High School
Audition Location:
YPT Studio
331 Metty Drive, Suite #3
Ann Arbor, MI 48103
To Schedule an Audition Appointment, click on button below: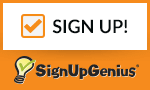 Sign-Ups will open Monday, August 24, 2015 at 8:00am.
Sign up in an age-appropriate appointment slot.  Appointments are arranged K-5th Grade and 6th-12th Grade.
There is a blank to enter auditioner's email address in addition to parent's email address if auditioner wishes to receive production announcements and emails:  callback information, the cast list, etc.
Wait Lists:  If the audition slots for one or both age groups fill, please email yptshrek@gmail.com with your interest in auditioning.
Include:
1.  Prospective Auditioner's Name
2.  Age and Grade
3.  Phone #
4.  Email Address
AUDITION PREPARATION AND PAPERWORK
Please read carefully to ensure your success in every stage of YPT's Shrek auditions!
Prepare a selection of music:
16 bars (approximately one half minute long)
Preferably memorized
A musical theater song in the style of the show
Songs from Shrek are welcome but not required
Bring sheet music (accompaniment version) with "start" and "stop" clearly marked for the pianist
Please bring three copies of the music (1 for the pianist and 1 for each of the 2 directors).
Acting
Auditioners will be reading from the Shrek script
Dance
Auditioners will be taught a short dance combination. Come dressed to move!
WHAT TO BRING TO YOUR AUDITION Prepare and bring 4 audition packets of the following, stapled together in this order. (Click on numbered items to access forms):
Fill-in Format:  Type the form online and make your copies to bring with you.  Feel free to attach resume!  Directors encourage you to make sure that you fill out each section of the Audition Form carefully.
Important: When typing the forms online, we recommend you use Chrome or Internet Explorer as your browser, not Firefox or Safari. If you do open these forms using Safari, right-click in each document after you open it, and select the option to open the forms with Adobe Reader instead.
2.  Shrek Rehearsal Conflict Calendar
Important Instructions to Follow!!!
Type this form online also and make your copies to bring with you!  Please be complete and thorough on this form.  Triple check that you have included all conflicts prior to submitting.
Fill it out completely, neatly and accurately with details of conflicts listed
Make and keep a copy for yourself
3.  Recent Photo – Photo of yourself (may be a copy).
Staple the photo facing the opposite direction as the forms, so that when a director flips the packet over, s/he will be seeing your photo.
In addition to your audition packets:
4.   YPT Production Rules and Policies Contract – One copy signed by parent and auditioner
5.  Sheet Music – Three copies of your audition song sheet music
Plan to arrive with your forms carefully completed and copied prior to arriving at YPT.
This expedites the audition process for all!
YPT Shrek Auditions and Production Calendar – Click Here
AUDITION PREPARATION
The Audition Techniques Handout explains everything you need to know in order to prepare for your audition, in lieu of holding audition preparation workshops/sessions.
Click here for "Audition Techniques" Handout.

WELCOME to Shrek Auditions! A message from Shrek's director and choreographer.
Shrek Performances
Lydia Mendelssohn Theatre, University of Michigan, Ann Arbor
Thursday, November 19, 2015, 7:00pm
Friday, November 20, 2015, 7:00pm
Saturday, November 21, 2015, 1:00pm
Saturday, November 21, 2015, 7:00pm
Sunday, November 22, 2015, 2:00pm
Shrek Audition Crew
Parents:  Interested in helping out on our Audition Team?
You can get involved in putting on a YPT show, too! Seeking volunteers willing to work a
shift or two for Shrek auditions! To express your interest, email yptshrek@gmail.com
Thank YOU!!!
Shrek Crew
Apprenticeship and Internship Opportunities for YPTer's 14 and older:
Get involved in putting a YPT show on the stage!
Taking applications and interviewing for:
Hair and Make Up Team
Technical Move-in Crew
Lights and Sound.
To express your interest and schedule an appointment,
email yptshrek@gmail.com or call 734-222-4006.