Welcome to YPT's The Secret Garden Auditions!
Please note that audition sign-ups will open on Thursday, November 8, at 8:00 pm.
Audition Date:
Sunday, December 2, 2018 (2:00 – 8:00pm)
Callback Auditions:
Tuesday, December 4, 2018 (7:00 – 8:30pm)
Wednesday, December 5, 2018 (7:00 – 8:30pm)
First Rehearsal:
Sunday, December 9, 2018 (Full cast called)
Audition Ages:
9th – 12th Graders (All are eligible)
6th – 8th Graders* (*Required experience: 1 YPT main-stage show or 1 three-week YPT summer camp)
5th Graders** (**Required experience: 2 YPT main-stage shows)
Audition Location:
YPT Studio
331 Metty Drive, Suites #2 and #3
Ann Arbor, MI 48103
AUDITION SIGN-UPS – will open on November 8 at 8:00 pm.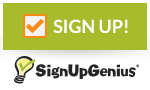 AUDITION REGISTRATION DETAILS:
NAME: Please enter the name of the young person auditioning (rather than the parent's name) when signing up for an audition appointment.
SUG ACCOUNT:  If you are signing up with your own Sign-Up Genius account, please select the option to display your young person's name instead of your own.
EMAIL ADDRESS: Enter a parent/family email address as the primary email contact.  There is a space to add your auditioner's email address if you wish.
AUDITION PREPARATION AND PAPERWORK
Please read carefully to ensure your success in every stage of YPT's The Secret Garden auditions!
Prepare a selection of music:
16 bars (approximately 30 seconds long)
Preferably memorized
A musical theater song
Songs from The Secret Garden are welcome but not required
Bring two copies of the sheet music (accompaniment version) with "start" and "stop" clearly marked for the pianist.
Acting
Auditioners will be reading from the The Secret Garden script.
Audition readings – Click Here
Dance
Auditioners will be taught a short dance combination. Come dressed to move!
The following footwear is permitted in the dance studio: bare feet, jazz shoes, and clean, dry tennis shoes (not the ones you wore outside).

WHAT TO BRING TO YOUR AUDITION

1. Prepare and bring 4 audition packets of the following typed forms, stapled together in the following order. (Click on each link to access the forms.)
Fill-in Format:  Type the form online, print it, and include a copy of it in each of your 4 audition packets. Feel free to attach resume!  Make sure that you fill out each section of the Audition Form carefully.
Important: To type the forms online, we recommend you use Chrome or Internet Explorer as your browser, not Firefox or Safari. You can also right-click in each document after you open it and select the option to open the form with Adobe Reader instead.
Type this form online, print it, and include a copy of it in each of your 4 audition packets.
Be complete, accurate, and thorough on this form. Triple-check that you have included all conflicts.
Make and keep a copy for yourself
Recent Photo of Yourself (may be a copy).  Staple the photo facing the opposite direction as the forms in your audition packet, so that when a director flips the packet over, s/he will see your photo.
2. YPT Secret Garden Policies and Procedures Contract : 1 copy signed by parent and auditioner. (1 copy only – not stapled in with audition packets.)
3. Sheet Music: 2 copies
Plan to arrive with your forms carefully completed and copied ahead of time.
This expedites the audition process for all!  Failure to come prepared results in a late and stressful start to your audition.
MORE DETAILS
Production Calendar with Important Dates- Click Here.
Preparation Advice: Getting ready to audition for The Secret Garden? A successful audition involves so much more than ability or talent. Preparation is key to shining in an audition! Mastering the art of auditioning can be continually worked on and developed over time.  Self-confidence grows with time and experience.
Helpful Hints to Guide You in Your Audition Preparation – Click Here.
Required Rehearsal Dates, Performance Dates, and Venue:
Required First Rehearsal: December 9
Required Run-of-Show Rehearsals: January 27 – 30
Sitzprobe: February 3
Tech Days: February 4 and 5
Performance Dates:  February 6 – 10, 2019
Venue:
YPT Blackbox Theatre
331 Metty Drive #2
Ann Arbor, Michigan 48103