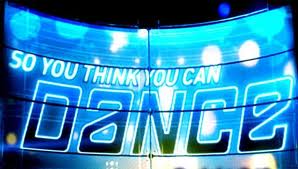 So You Think You Can Dance!!!

10 – 18 Year Olds
Calling all dancers for the opportunity of an extraordinary summer experience. Explore a broad variety of American and international
dance styles including classical, contemporary, ballroom, street, hip-hop, jazz and musical theater! Dance your feet off and perform
it all in a showcase at teh end of the week! Register early to reserve a space as this will be a small camp!

Camp Dates: July 8-12, 2013 9:00am to 3:00pm
Showcase: July 12 at 2:00pm
Ages: 10 to 18
Limit 12-15 campers – Register early for a space in this camp!
Tuition: $250 per camper
Download So You Think You Can Dance!!! DVD Order Form Here